The Facts:

Plague Inc. is a critically acclaimed, high end strategy game for iPhone and iPad which has taken the world by storm – made by first time developer Ndemic Creations (as a hobby!)
Plague Inc. has almost three quarters of a million downloads. It was #1 paid app in the US for iPhone and iPad for 2 weeks. It is a global hit with over 25 thousand 5 star reviews and over 7.5 million games played to date.
Plague Inc. launched just 21 days ago, completely unknown with no marketing budget. The game has gone completely viral and its success is down to players loving it and recommending it to their friends. A huge thank you to everyone who has helped us get this far.

This post will take a look back at the last few weeks and what the future holds for Plague Inc. Hope you find it interesting.
---
Mutation 2 (Update 1.2) release:

This was a large update in response to player feedback – it added new events and achievements, completely fixed the crashes that some people were having with iPad 1 and iPod 4, added iCloud sync, the option to immediately unlock disease types and much more! Responses to the update have been fantastic and we have seen our app store ratings increase from ~4.5 -> ~4.75. Seeing people enjoy the updates really helps drive us to make more so please keep reviewing it!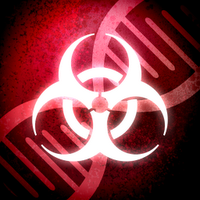 Sales and other numbers:

As one might expect from the #1 paid app for 2 weeks, Plague Inc. is selling very well and it really makes all the late nights and weekends worth it! It has sold almost 750,000 copies, mostly in English speaking countries.Sales are beginning to slow but people are playing the game more than ever – almost 2 million games played in the last 5 days!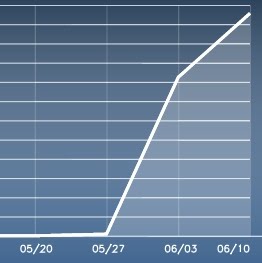 Feedback, reviews and the community:
Responses towards the game have been exceptionally positive, both from players and journalists. (

iMore

just selected us as their game of the week)
Chloe and I are still managing to respond to every single thing that gets sent to us (email, twitter or facebook) and it is so great to hear people's thoughts on how to make the game even better. Keep them coming!
I have also been giving a number of interviews so watch out for those (the first newspaper article was published today in the

Boston Herald

)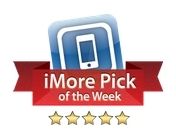 Future Plans

We are not resting on our laurels. Plague Inc. is a fantastic game but I want to make it even better so we are still hard at work. Below are my 4 highest priorities (in no particular order):
Infect Android – we are getting thousands of requests for this. It is coming! Follow us on twitter/facebook so you know when!
Localisation – we are also getting thousands of emails about this. I want to bring Plague Inc. to as many countries as possible. We are currently preparing the code to allow for this and will start translating into other languages soon. Hopefully, some new languages will make it into update 1.3
New disease types – the different disease types already give very different strategic challenges (especially nano-virus and bio-weapon!). I want to add even more to the game with new graphics, new evolutions and new strategies to master. (Zombies may well be one new type!). At least 1 new type will be in update 1.3
Update 1.3 – As well as the above, update 1.3 will also add lots more events, achievements and other functionality that is requested by players (custom music, fb/twitter integration, more space on the top of the screen and much more!) There is so much stuff to do but I hope to release update 1.3 in 3-4 weeks.