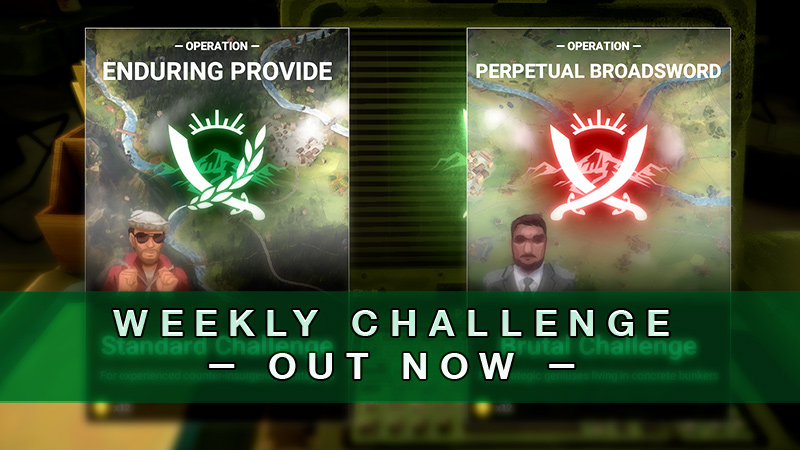 Weekly Challenge is out now! In this new game mode, you can compete for high scores across two separate challenges in Standard and Brutal difficulties. Each challenge features a region with preset governors, advisors, tactics and features. These unique challenges are refreshed every week and can be replayed as much as you like in that time. We're looking forward to seeing your scores!
Be sure to discuss best tactics and approaches with the community in the steam forums or on our discord.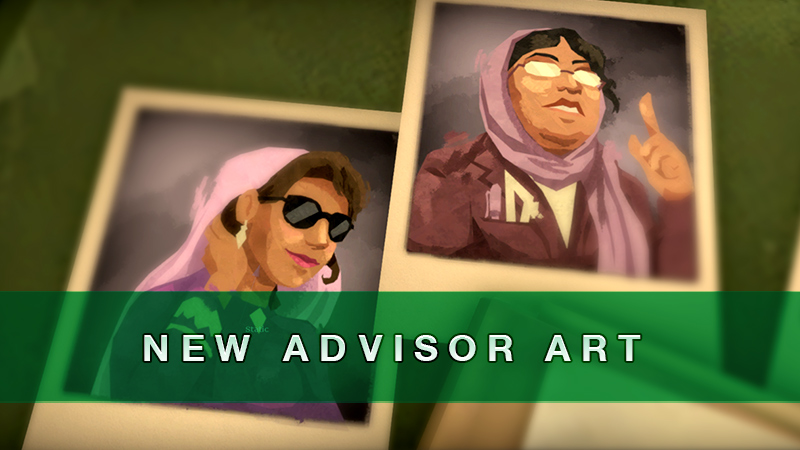 Advisors
Advisor images have been improved and updated. Check them out in all their full-colour glory!
New Map Features, Player and Insurgent Tactics for Mobile
Added a total of over 150 Map Features, Player Tactics and Insurgent Tactics to Campaign, also available in Weekly Challenge, including Private Military Contractors, Soviet Bunkers, Propaganda Teams, Oil Surveys and More!
We're hard at work on custom scenarios and multiplayer - Keep your eyes peeled here and on our social feeds, or join our community in Discord