We are very proud to announce that our world-ending simulation strategy game, Plague Inc., has infected Nintendo Switch eShop and is available right now!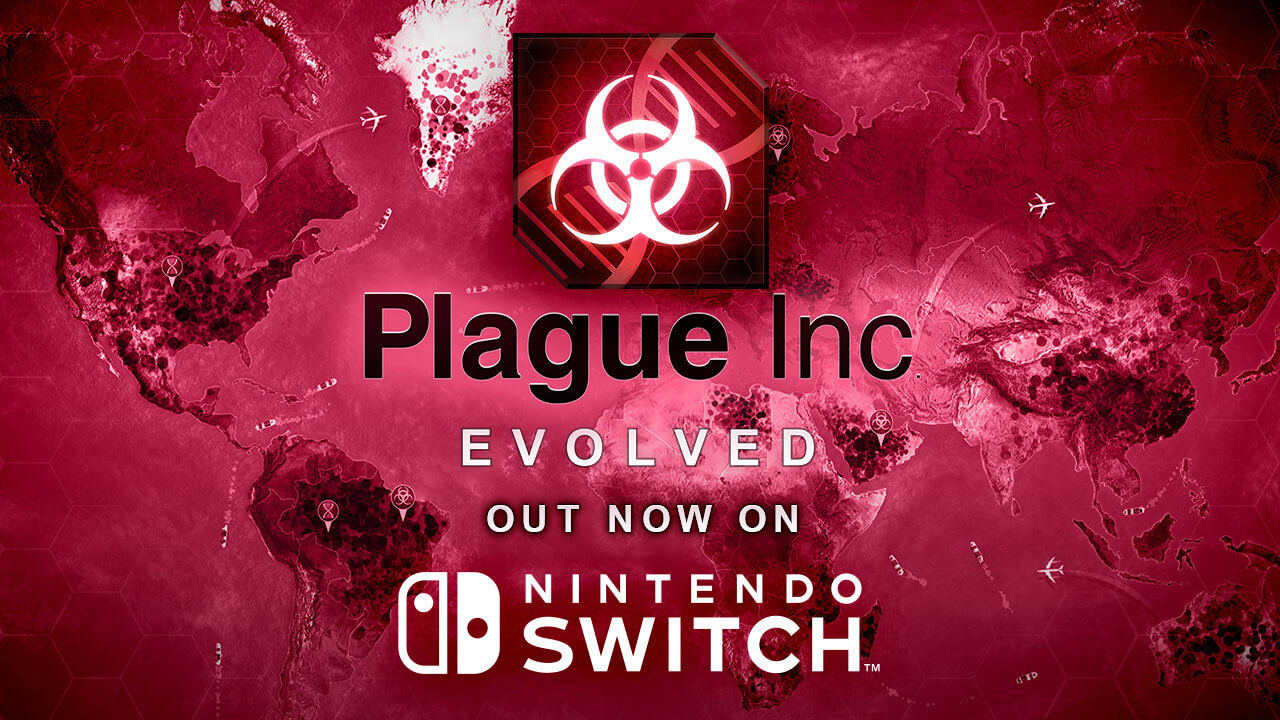 Plague Inc: Evolved on Nintendo Switch features:
Dual control schemes: Master the simulation via the new Joy-Con controls, or via touchscreen. Or even via both at the same time!
All previous Plague Inc: Evolved expansions: From the vampiric Shadow Plague to the zombie-infested Necroa Virus!
11 Different Disease Types: Master every pathogen, from bacteria to bio-weapons and mind controlling parasites to simian flu. End humanity by any means possible.
25 Unique Official Scenarios: Adapt your strategy - how will you handle a new strain of Swine Flu, or infect a world during an Ice Age?
Hyper-Realistic World: Advanced AI and use of real-world data and events make Plague Inc: Evolved on Nintendo Switch a highly authentic simulation of a world-ending pathogen. Even the CDC likes it!
Play Custom Scenarios: Includes thousands of player-built scenarios to play through.
And much more... speed runs, Mega-Brutal difficulty, and genetic modification are all included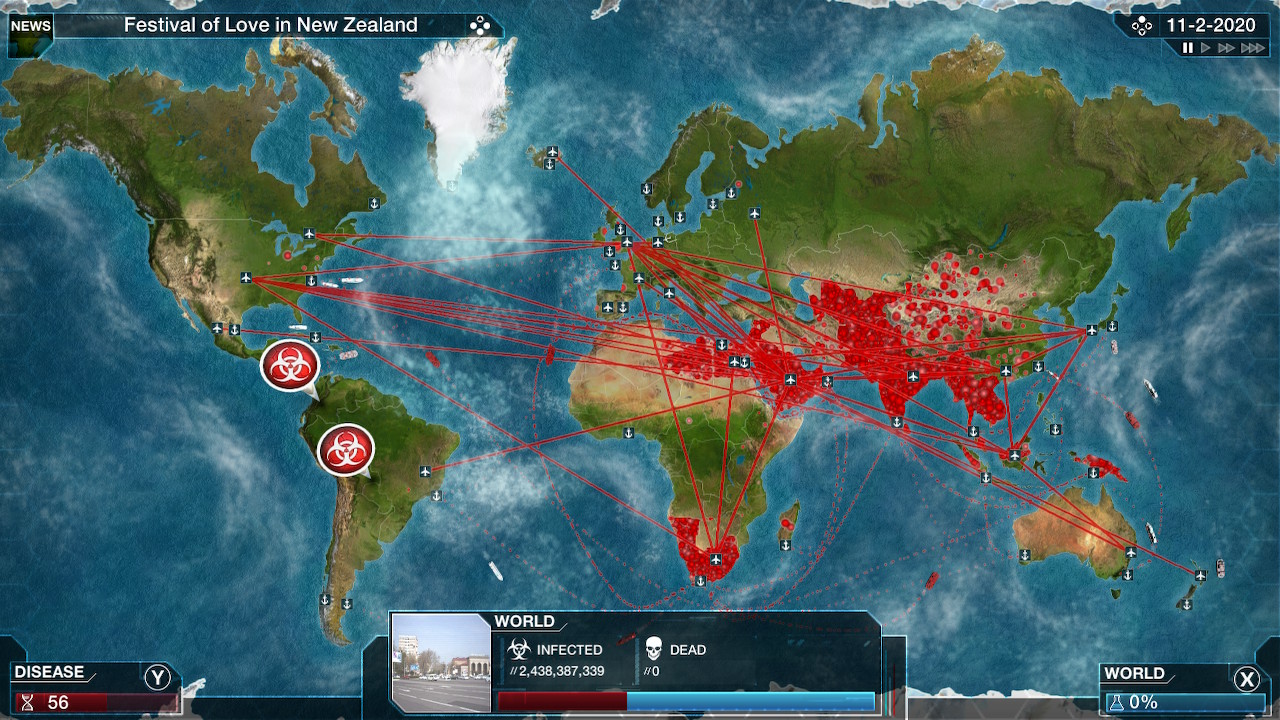 "Nintendo Switch is the ideal way to play Plague Inc., bringing the enhanced graphics and gameplay of Evolved and the original mobile game's touch-based control scheme together into one definitive package," says James Vaughan, creator of Plague Inc..
"We're also very excited to finally bring Plague Inc. to Nintendo fans worldwide! Can you infect the world?!"
Plague Inc: Evolved is the double platinum-selling enhanced version of the global mega hit Plague Inc., which has so far infected over 120 million players worldwide. The Nintendo Switch version includes all the visual enhancements found across other versions of Plague Inc: Evolved, including:
Full 3D disease models taking you closer to your plague than ever before
City-cams showing humanity's struggle at street level
The body scanner highlighting the full effect of your mutations, organ by organ
Plague Inc: Evolved is available for purchase on Nintendo Switch eShop now, and is localised in English, French, German, Spanish, Portuguese, Italian and Russian.
***
Check out more screenshots and the launch trailer here!
And get the game on eShop here:
***