After many, many fan requests, it's very exciting to be able to finally reveal that Plague Inc: Evolved is hitting PS4 consoles as a digital release Tuesday 31st May!
The game has already been a massive success when it infected Xbox One - critics and fans alike have given the game high praise. I'm particularly proud of how we've managed to make a strategy game work well on a console, and I'm very pleased to have this finally hitting PS4. It's easily been one of the most requested things in the last few years at Ndemic and I couldn't be more excited to get it out there!
The game features:
10 Different Disease Types: Master every pathogen from bacteria to bio-weapons and mind control to zombies, end humanity by any means possible – different diseases will need radically different approaches.
20 Unique Scenarios: Adapt your strategy - how will you handle a new strain of Swine Flu, or infect a world in Ice Age?
Hyper-Realistic World: Strategize in the real world - advanced AI and use of real-world data and events make Plague Inc: Evolved a highly authentic simulation of a world-ending pathogen. Even the CDC likes it!
And much more... speed runs, Mega-Brutal difficulty, genetic modification and custom plague types and worlds created by the community...
If you're based in Europe or Australia - you can pre-order the title now and receive a discount! Everywhere else - rest assured the game is coming on the 31st so keep an eye on your Playstation storefront.
Read more about Plague Inc: Evolved for PS4 in our FAQs, and please get in touch if you have any have any questions!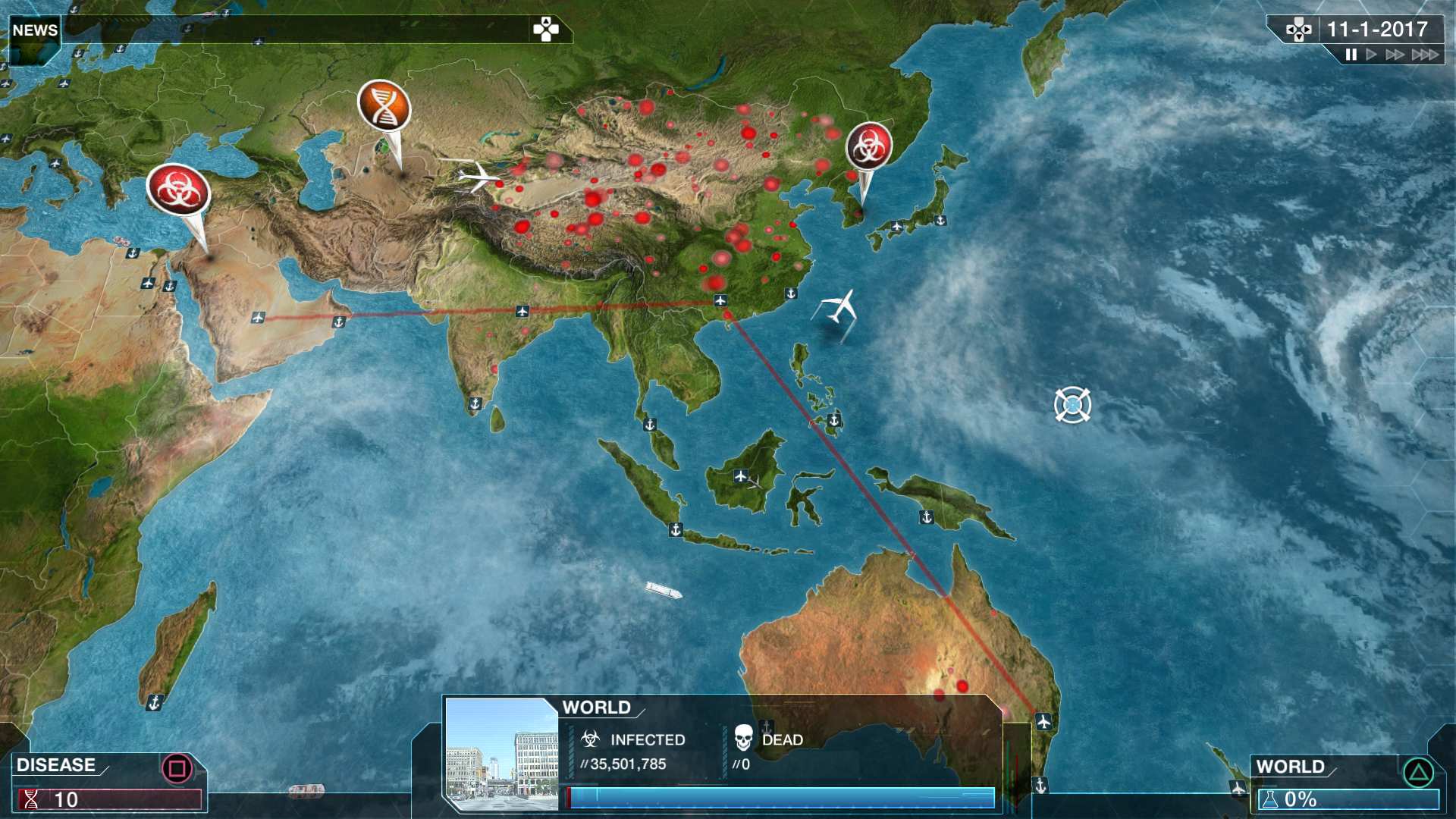 -------
Reviews of Plague Inc: Evolved on console:
Gamesradar "A difficult, complex, illness-themed strategy game with a lot to thrash out" - 8/10
Big Red Barrel - "Plague Inc. Evolved is a mobile/PC port of a game to console that is done right"; "A simple concept that has a deep and challenging element" - 4/5
Absolute Gaming - "This will keep me going for months and I can already envisage sitting in front of the TV with a friend full of Guinness and just losing myself for hours" - 4/5
Sweaty Pistol - "A must have for all strategy and simulation fans"; "Plague Inc: Evolved is an indie game you shouldn't pass up"