We are pleased to announce a massive new Plague Inc. update is now live on iOS: Custom Scenarios and Random Name Generator update! It will be coming to Android shortly.
This adds loads of new scenarios made by Plague Inc. fans. Players will be able to infect the world with werewolves, plants, xenomorphs, cats, fridges, the four horses of the apocalypse - you name it, it's probably there!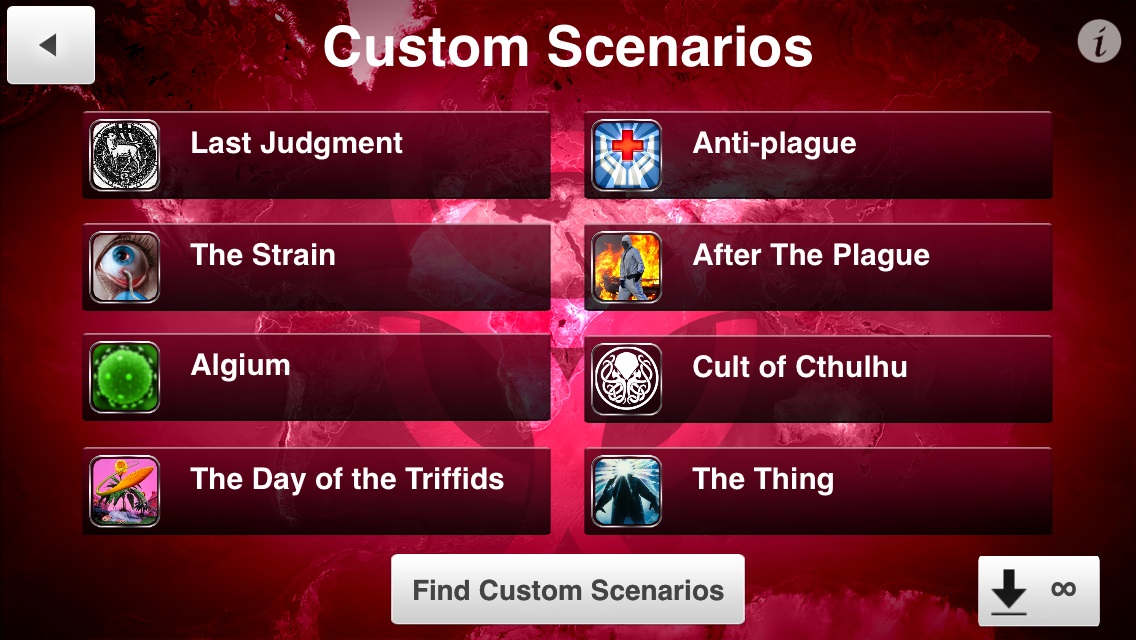 Players of Plague Inc: Evolved (the PC version of the game) are able to design and create custom scenarios on Steam. We have been amazed by how many fun scenarios have been created and huge numbers of people have asked to be able to play them on their phones. After a lot of work we are pleased to say that we have made a tool that will let us bring some of the best scenarios over to mobile! (I think we are one of the first games to make community content from a PC game available on mobile)
There are over 60 custom scenarios in this update and we hope to add more in future updates
On top of this, it adds a "Random Name Generator" to the game. With the help of our custom built PlagueBot, you will be able to flick through tens of thousands of potentially (but not guaranteed!) witty, dramatic, weird and wonderful names for your precious disease.
Custom Scenarios are available to all players who have the official Scenarios Expansion pack (or the Plague Pack). You can download any 2 scenarios a day. The update should be available in the next few weeks.
See the full change log below!
p.s. Plague Inc. now has over 70 million players worldwide!
p.p.s. We are hard at work on a new Special plague type as well - coming soon!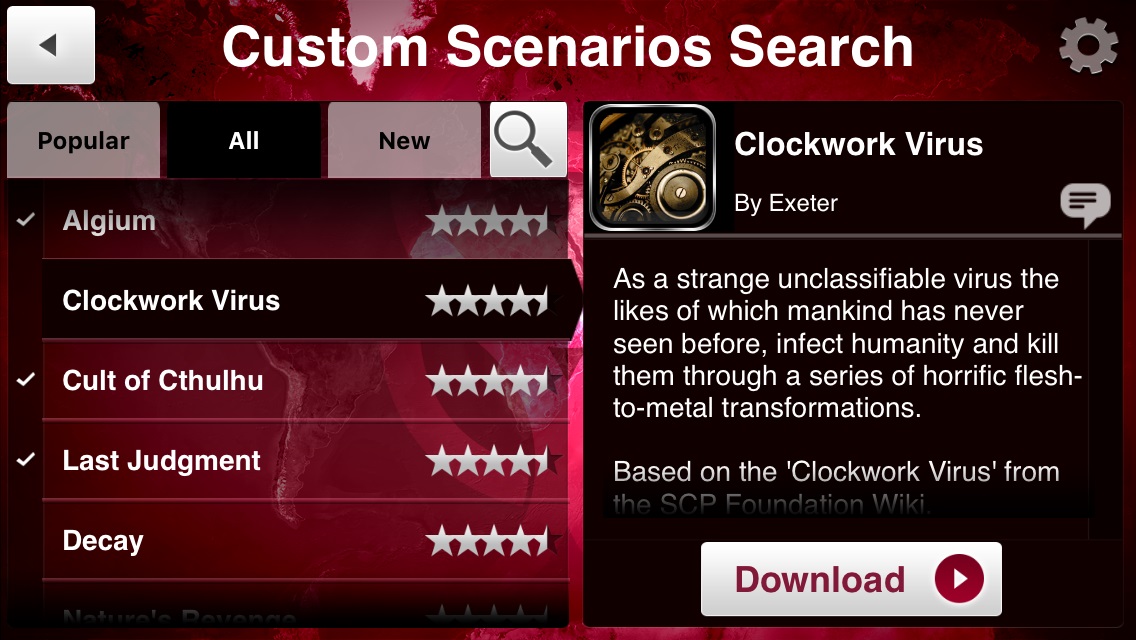 Plague Inc Mutation 12 Discovered - Custom Scenarios and Random Name Generator

Custom Scenarios - loads of new diseases and worlds made by Plague Inc. fans! Rebuild society after a devastating plague, infect all of humanity with Rabies, or even take over the world with Fridges!
Random Name Generator - Tens of thousands of witty, dramatic, weird and wonderful names for your precious disease. Each one hand-crafted for you by our custom built PlagueBot!
Longer disease names - as requested by millions of players, your disease name can now be 33% longer!
Performance improvements for all devices
Minor game balance / AI improvements / bug fix