The last few weeks have been extremely busy for me as everything races full Steam (!) ahead for 20th February, when Plague Inc: Evolved launches in Early Access. It's a nerve-wracking and stressful time but also extremely exciting - I can't wait to see what everyone thinks of the game!

A lot of people have been asking questions about how Early Access will work with Plague Inc: Evolved. I am launching on Early Access because the core Plague Inc. game is done and I want to let players help me shape the major new features that will be added - like Multiplayer and the Scenario Creator. At the moment, you can play all of the core single player game with 7 disease types and 3 cheat modes – redeveloped from scratch for PC with significant enhancements.
Between you and me, a lot of the other features are also very nearly ready to go, but I want to make sure they're perfect before sharing them with you and getting your feedback. If everything goes smoothly, it will be feature-complete and out of Early Access in a few months.
For more information, please see the Plague Inc: Evolved Early Access page which goes into more detail on the questions. In the future, it will let you help shape our priorities and suggest new features.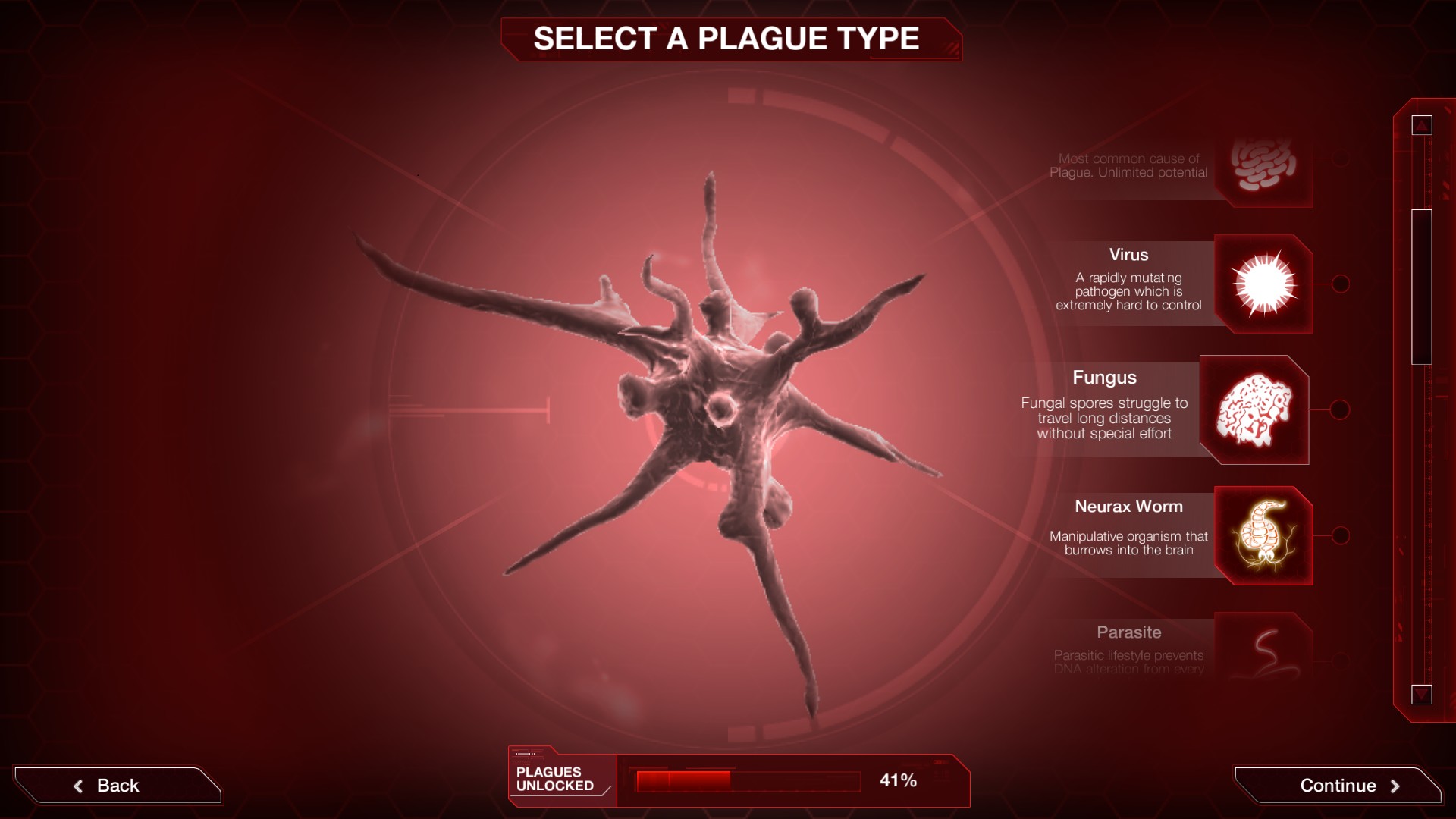 I've also updated the FAQs - a lot of people have been asking about the price - Plague Inc: Evolved will launch on Steam for $14.99.
I've thought long and hard about the price point of the game and I believe that $14.99 is a fair price. It reflects the value ot the additional features in Plague Inc: Evolved without being significantly more expensive than Plague Inc. on mobile. I hope you agree - either way, please share your opinion with me :) You can read more about this in the FAQs.
Plague Inc: Evolved combines the original critically acclaimed gameplay of Plague Inc. on mobile with significant, all-new features for PC:
Infectious Multiplayer - cooperative and competitive gameplay modes let you team up to fight the cure with friends, or compete in a race to kill the world.
Contagious Content Creator - hit the lab and develop your own custom scenarios - creating new plague types and worlds. Bring your deadliest ideas to life and share them with Steam Workshop.
Blinding Graphics - Including full 3D disease models taking you closer to your plague than ever before, city-cams showing humanity's struggle at street level, and the body scanner highlighting the full effect of your mutations, organ by organ.
Deadly Data - Predict government responses with priority indicators, geek out with loads of new stats and graphs, and analyse your best strategies with end-of-game replays.
And much more!
I hope you're all as excited as I am for Thursday! Some other highlights to watch out for:
I will be releasing a brand new trailer for Plague Inc: Evolved shortly – fans of Half Life may recognise the doctor in it…
I'll be doing a

Reddit AMA

on Wednesday 26th February at 10am PST - if anyone has any questions for me, please come and say hi!
An announcement on the next mobile update is coming shortly - very cool stuff is planned!
I've also added a few more screenshots and specified the system requirements
If you want, you can sign up to the mailing list at the bottom of the page and follow me on Twitter and Facebook to be the first to hear anything.
James