I'm really excited to announce that Competitive Multiplayer is now live in Plague Inc: Evolved! It is time to take your genetic strategy to a whole new level!
In VS. mode the world is unlucky enough to be infected by two deadly plagues that are battling for control of the world. Whoever infects the world first wins but you must also avoid being cured by humanity or prematurely eradicated by the other player!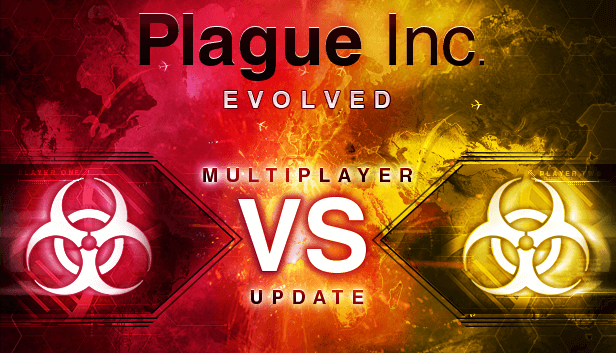 There are many ways to become the ultimate plague. Will you spread slowly, stay under the radar and let humanity and your enemy battle it out, or be aggressive, fight the cure and use total organ failure to gather huge amounts of DNA? Or maybe you should focus all your efforts hunting down the other plague in order to wipe it out before it can spread at all. The genetic strategies are vast!

Players get all new evolutions, abilities and genes to help them in their struggle for dominance, as well as slowing their opponent. Single player was just the start of the outbreak:
Unscheduled flight sends a plane full of infected people to a far off country
Immune shock overloads the immune system of people infected with both diseases - rapidly killing millions
Genetic Exposure lets you help humans develop a cure against your opponent.
And much more...
We are also going to be experimenting on the Plague Inc. community by infecting me (the creator of the game) with a special Multiplayer achievement. Anyone that plays me will ""catch"" the achievement, and be able to spread it to others in turn. Keep an eye out for me (Ndemic James) in the Multiplayer lobby...

Thanks to all our beta testers over the last few months. Everyone that has participated will get the ""Beta Infection"" Achievement which can also be transmitted to other players. Also, keep an eye out for the new Multiplayer disease types and genes ;)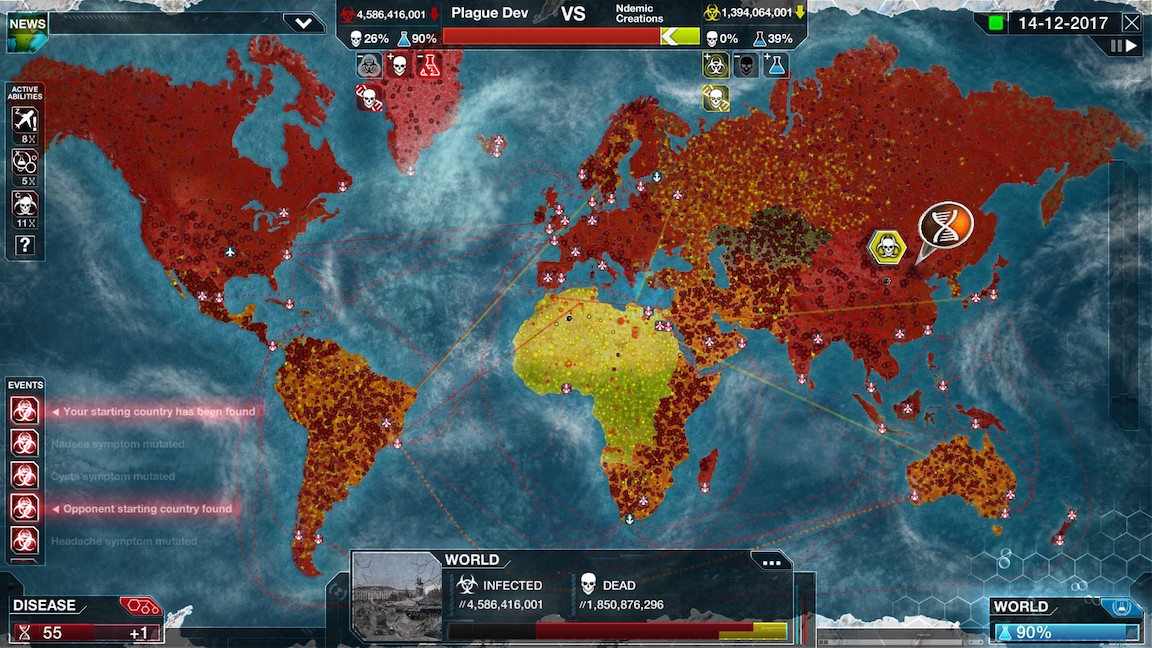 The update also includes lots of other features, including:
5 New achievements (not just multiplayer)
Korean language added
New City Cam images
Lots of minor tweaks/fixes to the core game and Scenario Creator
For a full change log, check out our forums.
Now VS multiplayer is released - we will be working on COOP multiplayer and fixing / polishing various things before releasing the game and leaving Early Access in early 2016. Not long to go now :)

James

P.S. I can't wait to see people battling to genetically dominate each other. May the best plague win :P