Apple device players can now get the 1.4 update free from the App Store !
1. Genetic Modification now possible – discover genes as you play and insert them into your genetic code. Customise your play style by giving your plague strengths, weaknesses and all new capabilities

2. Plague Inc. is now available in German. It will detect your language automatically (or you can change language manually in settings (More languages coming soon!)

3. Performance improvements for all devices

4. Full iOS 6 compatibility – can now share your plague with friends via Twitter/Facebook

5. Minor game balance / AI improvements

(note: old saves will not work with the update)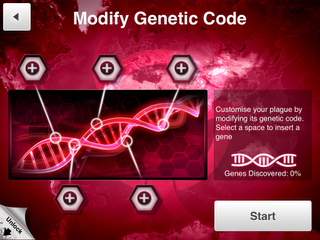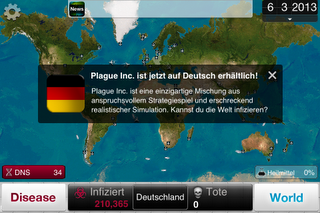 We are now hard at work on the next update which will add zombies, make use of the new iPhone 5 screen size, support more languages and much more!